Hot Sale Flat Antenna Indoor TV Antenna ATSC 1080P TV antenna
product show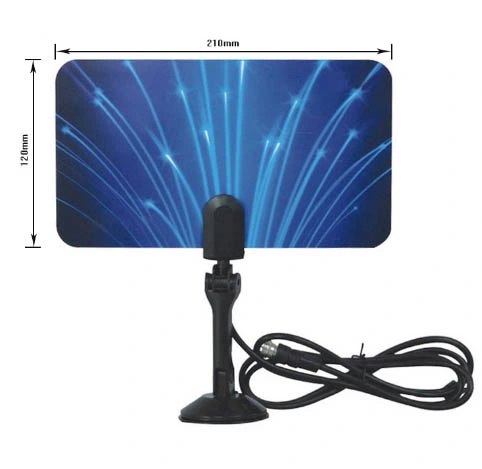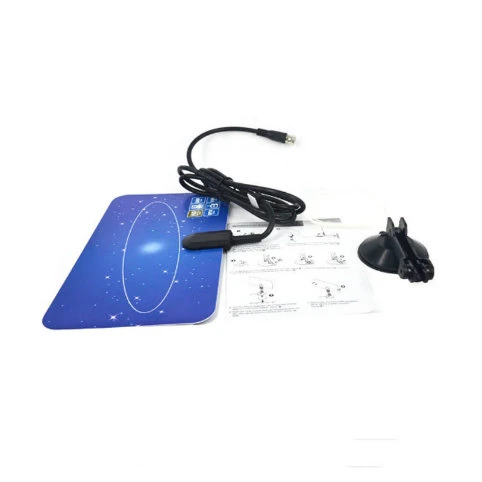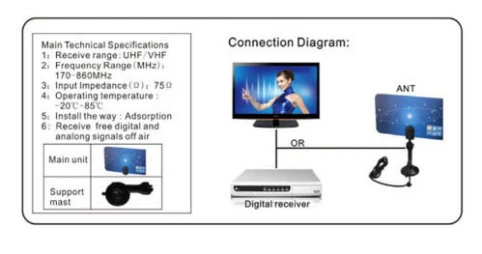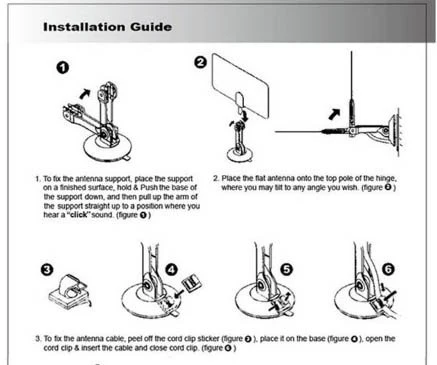 This flat antenna mainly receives digital TV signals such as ATSC, DVB-T, DVBT2, DTMB, ISDB, etc.
1, the connector has: F, IEC, SMA, etc.
2, power supply mode: passive
3, 75-3 full copper coaxial line, the line length is standard 3M.
4. Receiving frequency: VHF170-230MHZ UHF: 470-860MHZ
5, the gain is about 5DB
6, impedance; 75ohm
7, performance characteristics: the use of suction cups fixed or anti-slip mats, a new and simple appearance, easy to place indoors. Packaging using Blister packaging
Additional instructions: customers can do some personalization or company advertising on the product. You can do both, you can receive signals and can be a company's media.